INSPIRE5G-plus recognized for its innovative contribution by European Commission
The European Commission through its European Commission Innovation Radar team has identified two innovative ideas developed and presented under the scope of the INSPIRE5G-plus project by the CTTC team.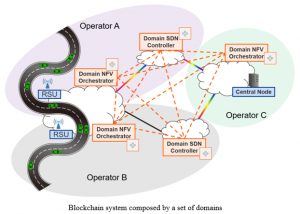 The work builds on the "Blockchain-based Management of Certified Network Slices" idea which is aimed to study the possibility to evolve the Management of Network Slices by implementing a system in which only certified Network Slice elements would be accepted in a distribution-based system using  Blockchain.
Detailed information about the innovation available at:   https://www.innoradar.eu/innovation/41970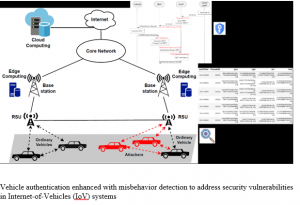 Whilst, the "Vehicle authentication enhanced with misbehavior detection" innovation aims to: i) enhance  authentication efficiency in highly dense vehicular scenarios with the use of probabilistic data signatures which keep the end-to-end latency and false positive rate at controllable levels; ii) identify (detect and localize) vehicular misbehavior in real-time through the exploitation of spatiotemporal data (e.g., vehicle's position, speed, acceleration, heading angle) cross-correlations and  extraction of the underlying vehicle dynamics in a mobility model-agnostic manner.
Detailed information about the innovation available at: https://www.innoradar.eu/innovation/41962
Keywords: innovation item, blockchain, network slices, vehicular authentication, misbehavior detection, reinforcement learning